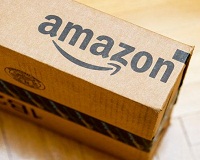 While fashion has been one of the biggest gainers on online platforms, yet Amazon has started going for newer avenues such as partnerships with brands, introducing warehouses, and focussing on Prime. While the Flipkart-Myntra-Jabong alliance claims 70 per cent market share in Indian online fashion market, Amazon has carved a niche in this space.
Arun Sirdeshmukh, Business Head, Amazon Fashion, highlighted penetration of fashion (in online retail) is about 15 per cent. One of six products bought in the US and Europe is in fashion. But in these countries, e-commerce is 15-20 years old. So, customers are more used to it. In India, the e-commerce journey started seven years ago, and Amazon entered only four years ago. Amazon has always based its strategy around its famous 'three pillars' – largest selection, convenience (fastest delivery), and best price.
Bringing in freshness
In 2017, it grew 50 per cent in selection and added 300 exclusive brands – including brands like Mothercare, Marks & Spencer, and Forever21. Exclusives like GAP and brands like Van Heusen are available online only on this platform. Sirdeshmukh says, Amazon not only carries the flagship for the brand online, but also provides their largest and exclusive collection – like Swarovski's Confluence collection and Arrow's Smart shirt collection. Amazon added 50 per cent new selection in 2017. Through the 'first on Amazon' programme, 50 brands launch their new collection first on Amazon, even before their physical stores. The list is set to expand. Amazon also introduced the Seller Flex programme through which Amazon can link inventory that is not in their fulfilment centre.
Sirdeshmukh says the inventory might be lying with the brand, or with the seller. But inventory goes live as though it is carrying it. The company launched 300 fulfillment centres (FCs) for fashion. For instance, Madura Garments (as a distributor) gives their inventory to our preferred partner Cloudtail. But Madura has a wider selection. So, they have linked their warehouse and have a wider selection for the customer.
Amazon also entered a partnership with Shoppers' Stop, which gives them exclusive access to SS' private labels and exclusive brands. In fact, Amazon has already launched 150 of SS's exclusive labels such as Haute Curry, Kashish, Sanaa, and Rheson. This tie-up also gives Amazon connection to more geographies. Rheson, co-founded by Sonam Kapoor and sister Rhea Kapoor is available only on Shoppers' Stop offline and on Amazon online.
Laying a strong foundation
Amazon has 45 fulfilment centres across the country. In fact, they have doubled capacity to carry the inventory in those FCs since the festive season last year. For fashion category on Amazon, there are two tags: FBA (Fulfilment By Amazon) and Prime, their subscription programme which was launched last year. According to Sirdeshmukh, the FBA tag gets the largest business for Amazon, as the customers believe they will get the items on time. Prime contributes to one-third of Amazon's deliveries. But its selection is dynamic, depending on the location, as Prime promises delivery in a day or two for its customers. Amazon plans to increase the extent of products under Prime. But it is a complex task. The Prime button shows you only Prime items when a Prime customer switches it on.
When asked about introducing Prime Wardrobe in India, Sirdeshmukh remarked that Prime Wardrobe is in beta stage in the US. In fact, they first have to get better at Prime, and better at their wardrobe, and wait for data to tell them what works. In India, Flipkart-owned Myntra offers 'Try and buy', although their structure is not as elaborate as Amazon's.
Customer retention
Customers tend to find it easier to shop for fashion when they come on Amazon for the first time; 60 per cent of its fashion shoppers come back and shop with Amazon again at least within 12 months, claimed Sirdeshmukh. A survey that Amazon had commissioned with research firm IMRB found that during the last festive season, the first single largest platform for fashion was Amazon, with 38 per cent respondents shopping on Amazon. There are 450 million Indian internet users; Amazon has 150 million registered customers.
The company is clear as to what they are/want to be seen as. There are businesses that tend to be a lot more promotion-oriented. Customers go to them because of deals. But Amazon wants to be your longer-term partner. Amazon wants customers to come to them instead of going to a physical shop – even without discount sales.
Newer opportunities for 2018
Customer experience and Amazon Prime will be the most important strategies for Amazon in the coming year. Sirdeshmukh said that they understand the customer experience in terms of browsing and looking for the product. Amazon is yet to build on its private brand too. It is a relatively new journey for them, and they are focussing on quality, customer reviews, lower returns, and expanding the selection. So far, they have private brands only in apparel and footwear for men. In 2018, they want to add more segments, and expand the selections for top brands.