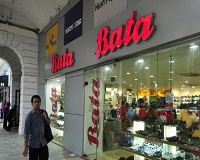 GST is going to be a game changer for the entire footwear industry as well as for the industry at large. The government has set a target of achieving $27 billion for the next five years, remarks Adesh Gupta, CEO, Liberty Shoes. Indian footwear industry is highly unorganised where 80 to 85 per cent of the industry falls under MSMEs. There is hardly 5-6 per cent of space which is catered by the large scale industry. GST would play a differentiating role to bridge this wide gap because the whole idea of GST was to integrate the sector. The government has decided two rates of tax which is 5 per cent for shoes marked with 500 and below and above 500 there is a huge-huge-huge 18 per cent tax and that is again creating a divide between micro, small and other unorganised players to organised player.
The concern is the same for every industry. Gupta points out, the whole idea was to boost the industry in India where the manufacturing sector needs a push from the government on 'Make in India' two to three million new jobs at the grassroot level can be created. Unfortunately, the tax rates are a huge divide between 5 per cent and 18 per cent. So there is a lure for 13 per cent differential for unorganised sector not to pay the tax and this is where probably the industry is scared and many demonstrations are taking place against GST, organised players are concerned about the high rate of tax for shoes above 500.
The task ahead
The size of the footwear industry is Rs 30,000 to 40,000 crores. The industry has the potential to grow to Rs 80,000 crores in next five years provided the right policy environment and the taxation structure is in place. India is the second largest producer of footwear in the world. Unfortunately, the domestic industry is not competitive because of the tax structure. GST is going to change the whole spectrum. Many players operating in the unorganised sector will ultimately have no choice but to enter the organised market.
Gupta believes the industry will witness a shift in demand and there are chances of a drop in sales in July and August. As a result, there would be correction in toplines or in sales in the next two months, at the same time, uncertainty revolves around the peak festive season from October onwards. Gupta feels, there would be a 5-7 per cent price increase, from September because they have to pass on the additional tax burden to the consumer.