Kulin Lalbhai, ED, Arvind, is quite upbeat about the growing trend of global garmenting in India. Talking about the demand trends post-GST, he says domestic demand is settling down. Post-GST, there was a lull for some time. Now, demand has started picking up. One of the segments, which seeing a lot of traction is the value retail segment priced less than a Rs 1000. There is a big time shift from the unorganised to the organised market.
Branded apparel growth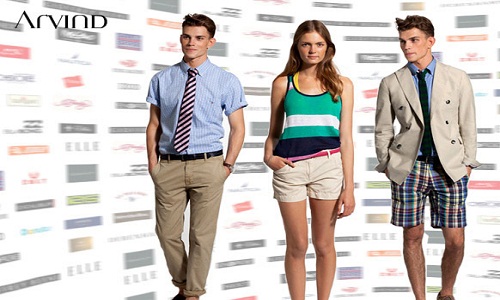 The company has been seeing strong growth in branded apparel business. In fact, for this fiscal year, they will have a growth of close to 20 per cent. It is a strong growth and the organised branded apparel market is going to see structurally a strong growth curve over the next five years. India still is unsaturated when it comes to apparel buying. As disposable incomes go up, more and more cities will be supporting retail stores, and online channels will also provide a huge new market for branded apparels. As far as new categories are concerned, Arvind has more than 15 brands, which are scaling rapidly. It has a five-year vision of branded apparel business touching a turnover of Rs 9000 crore. That will be on the back of category expansion, channel expansion as well as the new brands which the group has taken on and which are scaling up rapidly. More than 20 per cent growth will remain in this segment for the next five years.
Store counts
Talking about the store count, Kulin says same store sales growth has been at a healthy 7-8 per cent. The group tends to open close to 200 stores every year across all different brands. One of the strengths that Arvind has is strategic relationships on the distribution side. The company would sign up more than 15 properties or 15 brands with each of these channels.
Towards omni-channel growth
Kulin feels in future things will become seamless between online and offline. These two channels should not be seen differently and as brand owners, they care equally about both because in an omni channel world, consumers will make purchase decisions both online and offline. In many matured markets, 60 per cent of the decisions are made online even though 90 per cent of the sales are offline. It is critical to be on the palm of the millennials' hands on their smart phones because that is where they will be making their decisions and as the channels hit equilibrium and balance, you will see that even on the pricing side things will settle down. Arvind is in a phase where new channels are emerging at a rapid pace and there are temporary imbalances. The idea is that over time, pricing across channels for a similar product would never be different. Obviously, older season stock would always be available on liquidation whether it is in factory outlets offline or online, but for fresh goods, the latest season and the latest fashion, both the online and offline experiences have to completely converge, adds Kulin.
Arvind is a big believer in omni channel, which is why they are enabling platforms, which allow online, offline journey where one can open up the inventory of a store on the app and shortlist products, which you will go and pick up from stores. This is the world of the future and Arvind is making the investments required on the technology backbone to allow these seamless experiences to be delivered to the customers.
Trends to watch out for
The first big trend, according to Kulin, is as the branded apparel market growth in the domestic market, organised textile players are going to service the rapidly growing market. Arvind is getting into a strong capex cycle as far its textile business is concerned. It will be investing around Rs 1500 crore over the next three years along with four key themes; verticalisation which is that fashion brands want to buy end-to-end solutions, they want to buy garments and not fabrics. Today only 10 per cent of its fabrics are converted into garments, the company will take that number up to 30-40 per cent over the next three years. There is going to be rapid growth happening on garmenting for Arvind. Global garmenting is happening in India and Ethiopia.
Secondly, Arvind is betting on new verticals and sportswear and pleasure are growing globally at a rapid pace. These are new segments that the company will channelize focus on. Thirdly, the company is upbeat about technical textiles, which is using a textile process for very different end uses such as protective fabrics, wind, energy, infrastructure construction. Lastly, it has a branded textile segment where they sell fabrics under the brand name Arvind through more than 10,000 points of sale across India. Like fashion business, this segment is seeing rapid growth because it is moving from unorganised to organised. It is a brand-led play and so exciting. Along these four different dimensions, the company has put together quite an exciting growth strategy and you will see the textile business growth which has been more in the 5-6 per cent range will move to the 10-12% revenue per year. It is a Rs6000-crore business for Arvind today and they see it doubling in times moving forward.