Global fast fashion brands are tweaking their prices to lure customers. Zara or H&M stores have range of products as low as Rs 250 at H&M and at Rs 390 in Zara. In their quest to expand their customer base, these brands have made luxury an affordable option for all. If you look at the per cent drop, then Swedish fashion retailer Hennes & Mauritz (H&M) and Spanish fashion retailer Zara have reduced prices by 25-30 per cent for sales kicked off end of December. The lowest price points offered by these two brands in the past ranged between Rs 500 and Rs 700.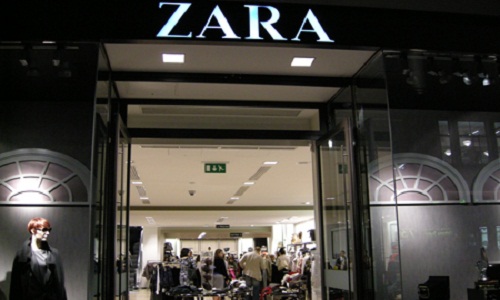 Pinaki Ranjan Mishra, partner and national leader, retail &consumer products, Ernst & Young, says with theseintroducing lower price points to attract customers. Moreover, both these brands have very efficient supply chains, benefits of which they may be able to pass on to customers. According to H&M spokesperson, end-of-season sales that occur twice a year start with up to 50 per cent and this has been their strategy since they launched in India.
The background
When Zara entered India, it started with an average price point of Rs 1,200 to Rs 1,400. But sustaining that price point was extremely challenging. The battle was intensified with H&M's entry after two years. Owing to that, Zara has corrected prices by about 25-30 per cent to around Rs 799 per product (before discount) to match up to the pricing of H&M. According to Mishra, both brands believe in profitable growth and would definitely try to save their margins. Rajat Wahi, partner, Deloitte India, feels international brands after opening the first few stores in metros are struggling to attract footfalls in smaller cities. So, to introduce the brand to the new customer segment, price points are being tweaked. What is driving most brands to introduce products under Rs 1,000, say at Rs 999, Rs 899 or Rs 799, is that customers have to pay less tax post the GST.
Post GST, taxes were lowered to 5 per cent, from 7 per cent, on products costing below Rs 1,000, even as they go up to 12 per cent on products priced above Rs 1,000. Brands edging towards luxury are struggling in the country, and this is prompting them to tap opportunities in lower price segments. Inditex Trent, the joint venture between Zara brand-owner Inditex and Tata Group's retail arm Trent, witnessed 21.4 per cent increase in sales to Rs 1,023 crore in FY17 but the company's net profit fell 40 per cent to Rs 48 crore after the Spanish chain slashed prices by around 10-15 per cent to keep pace with its competitors.
Arvind Singhal, Chairman, Technopak says brands have managed to do well mainly on account of affordable pricing, while providing quality products. Swedish fashion retailer H&M scaled up revenues to Rs704 crore between December 1, 2016 to August 31, 2017 (nine months), from Rs 291 crore in the year-ago period, on the back of lower price points maintained to combat Zara. Zara, having been in India for the past eight years, operates more than 21 stores at present, while H&M, managing operations in India for over two years, has 29 operational stores.