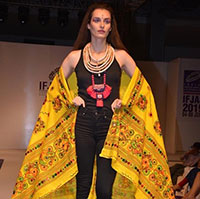 The 12th edition of three-day-long Indian Fashion Jewellery & Accessories Show (IFJAS 2019), organised by the Export Promotion Council for Handicrafts (EPCH) generated business inquiries worth Rs. 145 crore on its conclusion in Noida.
Rakesh Kumar, Director General – EPCH informed that over 504 overseas buyers and their representatives sourced from a diverse range of products showcased by over 250 Indian exporters, manufacturers and entrepreneurs from various parts of India alongwith special regional flavour with participation of artisans from Eastern, Western and Southern regions of India.
The products displayed at the event included fashion jewellery, semi precious fashion jewellery, fashion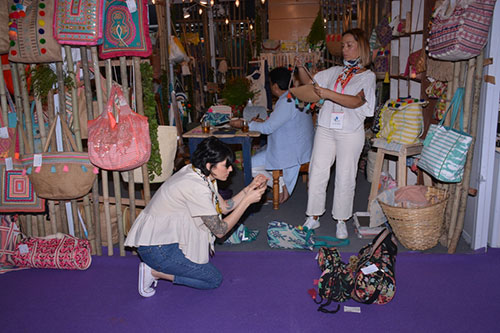 accessories, hand bags, purses, fancy shoes and embroidered fashion accessories etc. The second day of the show included the distribution of Ajay Shankar Memorial awards to best design and display stands. These awards were presented by Manoj Tiwari, Hon'ble Member of Parliament and President of BJP, Delhi.
Buyers from Argentina, Barbados, Brazil, Belgium, Colombia, Finland, France, Greece, Italy, Israel, Japan, Kuwait, Lebanon, Mexico, Nigeria, Norway, Russia, Senegal, Singapore, South Africa, Spain, Sri Lanka, UAE, UK and USA visited during three days extravaganza and sourced the requirement of exquisite range of products of fashion jewellery and accessories.
Apart from above, buyers from CIS countries namely Kyrgyzstan, Azerbaijan, Turkmenistan, Ukraine and Tajikistanand buyers from African countries like Congo, Ghana, Gambia, Senegal, Nigeria and South Africa also visited the show.
The show, which ended with positive note, was organised by EPCH- a nodal agency for promotion of handicrafts exports from the Country and projects India's image abroad as a reliable supplier of high quality handicrafts.