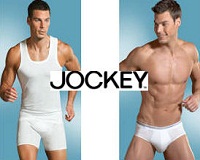 Innerwear market is moving ahead while outerwear growth is stagnant. Not only domestic manufacturers but also global companies are stepping into innerwear space making the most of a growing demand. Domestic fabric manufacturers like Siyaram, KPR Mills, Arvind and many others, who were pure fabric players for a long time, have moved up the value chain by manufacturing garments to improve their profile. However, there are no new domestic entrants in the innerwear category. Consequently, over the past five fiscals, branded innerwear companies, cumulatively reported 15.2 to 22 per cent CAGR in sales/net profits, respectively. They completely outweigh branded outerwear companies, which delivered only 11 per cent CAGR in sales, besides reporting a 7 per cent decline in profits.
Building on a sustainable pedestal
Today, the four large domestic innerwear companies (Dollar, Lux, Rupa, VIP Clothing) have a total market capitalisation of Rs 10,675.2 crore, which is about one third of the market cap of Page Industries (which stands at Rs 27,329.5 crore). Looking at this tremendous growth, domestic companies who were treading on a slow growth path have taken aggressive expansion route. To put things into perspective, Page Industries' Jockey have an average realisation of close to Rs 145 per piece vis-à-vis the products sold by Dollar Industries, which has a realisation of around Rs 50-60 per piece. In order to increase realization, companies are working extensively on branding. While premium category brands like Big Boss, have an average realisation of Rs 130 per piece, and currently accounts for close to 44 per cent of its turnover.
Enhancing profitability
With increasing contribution from premium products, innerwear companies are in a position to earn better margins and higher profits. Product diversification and foray into high-value product retailing are also some of the trends in the industry, which are helping branded businesses to boost their operating margins and asset turnover ratios. Lux has seen its EBITDA margins consistently scaling up from merely 4.3 per cent in FY11 to 12.3 per cent in FY17 on the back of emphasis on premiumisation. Its high-value brands like ONN (men's innerwear) and Lyra (women category) are more margin-accretive (16-17 per cent operating margin) than economy products like Lux (8 per cent operating margin).
Meanwhil, innerwear companies are also extending their product offerings to cater to a wider customer base in order to optimise their manufacturing and distribution capabilities. For instance, Rupa, in addition to its existing brand license for FCUK, entered into partnerships to sell innerwear products of foreign brands such as 'Fruit of the Loom Inc' and 'Bumchums' in India. The company created a niche for itself in new segments such as socks (through the 'Footline' brand), leggings (through the 'Softline' brand), and winter wear (through its 'Thermacot' brand).
Taking up a bigger share
As per reports, the FY17 combined revenue of the five listed innerwear companies amounted to Rs 5,323 crore, which is roughly 18 per cent of India's total innerwear market (approximately Rs 30,000 crore). Estimates project that domestic innerwear may grow to Rs 68,270 crore by the end of FY24. The biggest transformation that the industry is witnessing is its transition from being unorganised to organised. Growth will be driven by the increasing presence of organised retail and e-commerce, product innovation, growing awareness about hygiene, and higher disposable income levels (particularly in the mass segments like middle class).