Lingerie retailers are raking in moolah and clocking double/triple-digit growth, with innovative products that cater to specific needs among women. Omni-channel lingerie retailers such as MAS Brands are setting their cash registers ringing by tapping the yawning gaps in the fragmented, under-served Rs 20,000-crore lingerie market, growing at a compound annual growth rate (CAGR) of 20 per cent, with innovatively designed products that are fulfilling three long pending needs of women size, fit and style.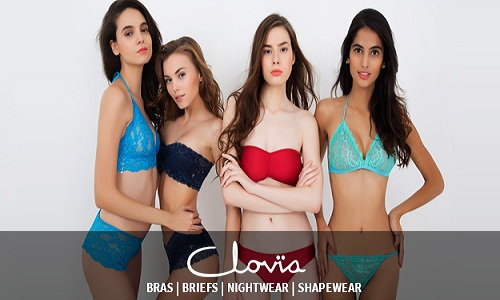 Going by their growth rates that have long overtaken the rate of industry growth, women around the country, including those in Tier II cities such as Imphal, Jaipur, Lucknow, Chandigarh and Coimbatore, are lapping up their products with much relief and happiness. PrettySecrets, a fashion lingerie brand, present in 350 mom and pop outlets and large retail stores such as Globus, Central and Brand Factory, is expecting to close FY2018 at 125 per cent growth and 100 per cent growth thereafter, for the next three years.
Founder and CEO Karan Behal says most lingerie stores start with size S (small) for panties, the company introduced XS (extra small) and go upto XXL (double extra large). Apart from the white, black and nude colours that are the norm, the firm has an in-house design team that dishes out lingerie with polka dots, geometric prints, animal prints and paisleys.
Ultimo caters to sizes, starting from 34C up to 42DD, with side slings, minimisers, special fabrics and elastic with cushion straps, supportive wings that provide comfort to minimise pinched skin, inbuilt cushioning in the hook and eye area.
MAS Brands' international lingerie brand Amante, launched in India a decade ago, is already a Rs 100-crore brand that is growing 40 per cent year-on-year. Clovia is on track to register 80 per cent growth this fiscal at Rs 100 crore in annualised gross merchandise value (GMV), because of its focus on everyday basics, the largest lingerie category. Ninety per cent of the 2,500 products are for everyday use and the rest are for special occasions. Over the last three years the average basket size has increased from seven to 12 pieces per annum.