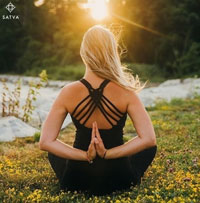 Representing a satvic life, the spring/summer collection of Satva Living is inspired by the crystals and minerals that draw out negativity from body and soul, and allow positive energy to flow through it. "This transition helps our consumers feel more resilient and mindful," states Rina Nathani, Head-Global Retail-Suminter India Organics, Satva Living
An athleisure brand founded on the ethics of sustainability and uncompromising values, the clothes offered by Satva Living are made from the purest certified organic cotton and complemented with modern prints and designs. "Satva is the perfect choice for the environment conscious women," says Nathani. The brand offers organic tops, leggings, braletts, jackets at affordable prices.
A mix of organic materials, modern prints, vibrant colors
Customers opt for Satva for their comfortable fabrics, modern prints and cuts in vibrant colours and styles. "These customers,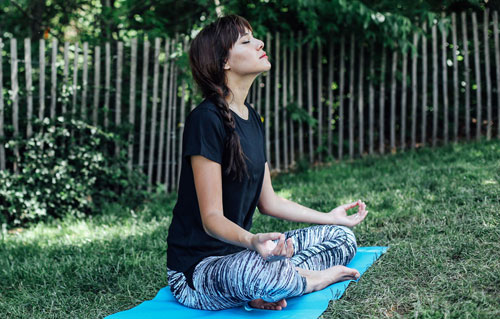 favouring the purest organic materials and using environmentally friendly products, are aware of the impact their choices and actions will have on the earth," she adds. Satva Living uses colors like light pinks inspired by the Rose Quartz. These colors denote the soft feminine energy of compassion and peace, tenderness and healing, nourishment and comfort. "Our light green styles emanate from Dioptase, a stone that encourages compassion and forgiveness. These pastel shades are supplemented with our core greys, blues, whites and black," adds Nathani.
Talking about the market for organic apparels in India, Nathani reveals, "the market, worth around Rs 540 crore, is restricted to urban, upscale customers who pay premium pricing — usually 1.5 times the rates of similar clothes made from regular cotton. The audience for such clothes comprises individuals who want to adopt a sustainable lifestyle through all aspects of their life."
Organic apparels gains popularity
The organised apparel market in India, estimated at $45 billion, is only 20 per cent of the total market. Organic apparel accounts for less than 1 per cent of this organised apparel market. The concept is gaining immense popularity in India. "However, it is perceived to come with a premium price tag. We offer high-quality products at competitive rates as we own and control of the entire supply chain of cotton straight from seed to garment," adds Nathani. Indeed organic clothing has many benefits. As there are no chemical retentions, it is the least harmful to skin. People with allergies and other sensitivities, as well as babies and infants, can benefit. The fabric is also more breathable and softer on the skin.
Penetrating Tier II cities
The concept, which is quite popular in metros, is garnering positive responses from Tier II cities where aspirations run high. A recent study by the International Journal for Research in Applied Science & Engineering Technology (IJRASET) reveals, demand for organic clothes, which is growing at 30 per cent per year, is likely to grow stronger in future.
Like most fashion brands, Satva Living offers four collections: Spring, Summer, Fall and Winter. "We plan to introduce a core line that runs across seasons. In addition, we will also launch menswear in the coming year," reveals Nathani. The brand currently retails online through its website, in.satvaliving.com, as well as fashion websites such as Pernias pop up, Nykaa Fashion, Myntra and Jabong.