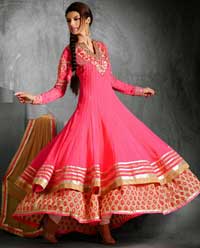 To stay ahead of competition and create a niche is a tough job in the crowded women's ethnic wear market. And to gain market share and establish themselves as preferred brands, manufacturing companies are experimenting with fabrics, colours, cuts and styles. Brand Meera for example, has come up with a massive collection of colourful kurtis in different hues. "The pallet is not defined as most of our colours are bold splashes of vibrant colours," informs Arvind Bhai, Proprietor, Meera. The fabric used is more cotton for comfort and silk for elegant look. Most of the fabric is procured from Mumbai and some from Coimbatore.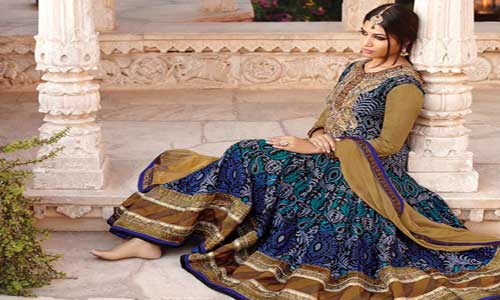 Most brands say they have opted for bright colours. Talking about their upcoming collection, Vibha Sachdev, Partner, Elaine, says, "Our unique collection is printed in bright vibrant colours in a mix of digital, screen, geometric and block. They are manufactured in a variety of materials such as cotton, rayon, satin, georgette, silk and Liva." This winter, Etiquette has on offer an exclusive range of Anarkalis in khadi and handloom fabrics. The fabrics are of various ranges, other than khadi and handloom, there is a mix of rayon modal, and cotton. The modal used in production of the kurtis is of superior quality and certified. It is of export quality. All raw materials are procured from mills in and around Mumbai. The brand has focussed on introducing bold patterns, keeping in mind the urban women, highlight Ria Jain and Jyoti Parmar, Partners, Etiquette. The colours are all basic dark shades in red, blue, yellow, brown maroon, navy blue and rust for winter and thick, comfortable fabrics.
Affordable price points
Being mid level players, most brands have kept the price points affordable. Meera's price bandwidth is between Rs 850 to Rs 2,000. The brand targets women between 18 to 60 years. Elaine, which markets through distributors and retailers sells at Rs 1,195 to Rs 6,000. Similarly, brand Etiquette has a price bandwidth of Rs 799 to Rs 1,500 and targets women from 16 to 60 years. The brand has been doing considerably well and in the last three years, and has been growing at about 106 per cent to 120 per cent annually. This fiscal it's looking forward to a growth rate of about 145 per cent.