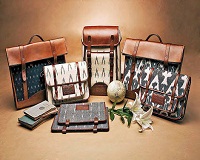 The last few years have been quite experiential for fashion fraternity as a new breed of entrepreneurs have brought a new lease of life to this already vibrant sector. Introducing terms such as 'niche', 'organic clothing', 'designs with a story', these designers have become trendsetters for others. For example, in 2010, Gautam Sinha, NIFT graduate, wanted to fill a gap in high-on-design, high-quality leather products in India. This marked the genesis of Nappa Dori, a boutique leather-based brand that started with leather at its core, which is now moving into a space of lifestyle design with various accessories beyond leather.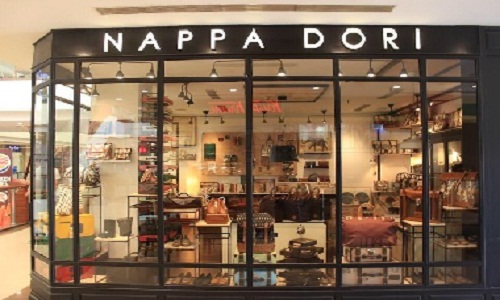 But he feels establishing a new concept-based business in a landscape of mass-produced leather goods is extremely challenging. Right from procuring raw materials, there is corruption in acquiring retail space and the general apathy of the government towards small businesses. Having said that Indian leather industry has recognised a huge potential in the sector and due to this, it approved Rs 2,600 crore special package for employment generation in the leather and footwear sectors.
Brand and designer play
Mumbai-based The Sole Sisters is a boutique women shoes' company founded by advertising executive Chondamma Cariappa. It started as a blog for shoe-lovers in 2011 where people shared pictures of their shoes and that acted as a database for shoe-lovers. In 2014, she came out with a capsule collection of 40 pieces and from then on, she has been retailing through her Facebook and Instagram page.
Similarly, Jaipur-based brothers Paritosh and Priyank Mehta started The Trunks Company in 2011 to bring back the glamour of vintage trunks for travelling, accessories and watches and even bars. The Mumbai-based former advertising executive Khyati Dodhia's The Black Canvas works on customised leather journals, earrings and miscellaneous products. Smriti Sain from Delhi works with upcycled leather for stylish handbags with her brand Chiaroscuro. The Burlap People (TBP), started by Samridhh Burman, Rewant Lokesh, and Karuna Parekh, works primarily with customised burlap bags with leather accents. Lokesh stated that customers these days are looking for a product that has a story to tell and mirrors their world view. It is not just a hollow acquisition. TBP also works on products that tell a story.
E-commerce has reduced the time and cost to build a direct-to-consumer brand and scale the business. TBP for that matter, under the tagline, 'This isn't a brand, it's conscious living', used to operate only through its Instagram page, but now it also plans to get few physical retail presence 'with like-minded brands' and start its own website.
Growing organically
Service quality has been the key differentiator for boutique brands, believes Paritosh Mehta. If you are serving a niche, you have to maintain the character and nuances of a boutique business because the consumer can go anywhere else to buy what he seeks in such a crowded space. To keep up with the motive, Mehta reduced custom-made order to 2-3 a months and has been booked for the next six months. The rest can be ordered from their minimum range through their website as they want to keep it 'discreet and exclusive'.
Cariappa is not looking to align with any online retailer but would rather create her own website this year. She has limited physical presence in India through Good Earth and Ogaan and stores in Israel, Prague, Vienna and New York. For this year, she has her goal set – to start her website for retail and launch the Mini Sole Sisters for girls.
Stringent copyright, need of the hour
Imitation of original designs seems to be a bigger worry for all. Sole Sisters has built a good amount of loyalists but fighting copies of your ideas is a big issue for niche businesses in India because of a lack of intellectual property rights and copyright laws, feels Cariappa. Sinha seconds her version and remarked that India is not an easy place to do business in. The laws don't protect small businesses.
Dodhia asserts on sustainability as another greater concern. Leather is an expensive material to work with and it's a challenge to keep products affordable while competing with other brands and staying innovative, he said. The other challenge is marketing. It's a constant struggle to stay relevant and be in contact with customers. The biggest challenge for Sain has been people management. Reinforcing a more stable and responsible work etiquette with labour that looks at themselves more as labour than artists and has been working contractually for years is an uphill task.