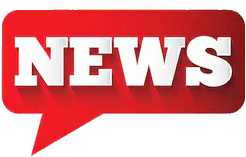 DFU NEWS-WEEK Series
For More On DNW. Stay Tuned @ www.youtube.com/dfupublications
Get all the most recently popular news stories with updates only on 'DFU NEWS-WEEK Series' (DNW)
DNW Series has a wide viewership and enduring acceptance across trade segments.
Its core objective is to inform discernible viewers of what is happening in the 'Fashion-Space' around them.
DNW is information about current events, views news and analysis and much more.
WHAT IT STANDS FOR IS
WHO
WHAT
WHEN
WHERE
WHY
HOW
AND LASTLY WHAT MAKES Headline AND WHAT WILL POTENTIALLY HAVE IMPACT IN THE INDUSTRY DISCOURSE.