Shree to foray into the ready-to-stitch category, plans more retail expansion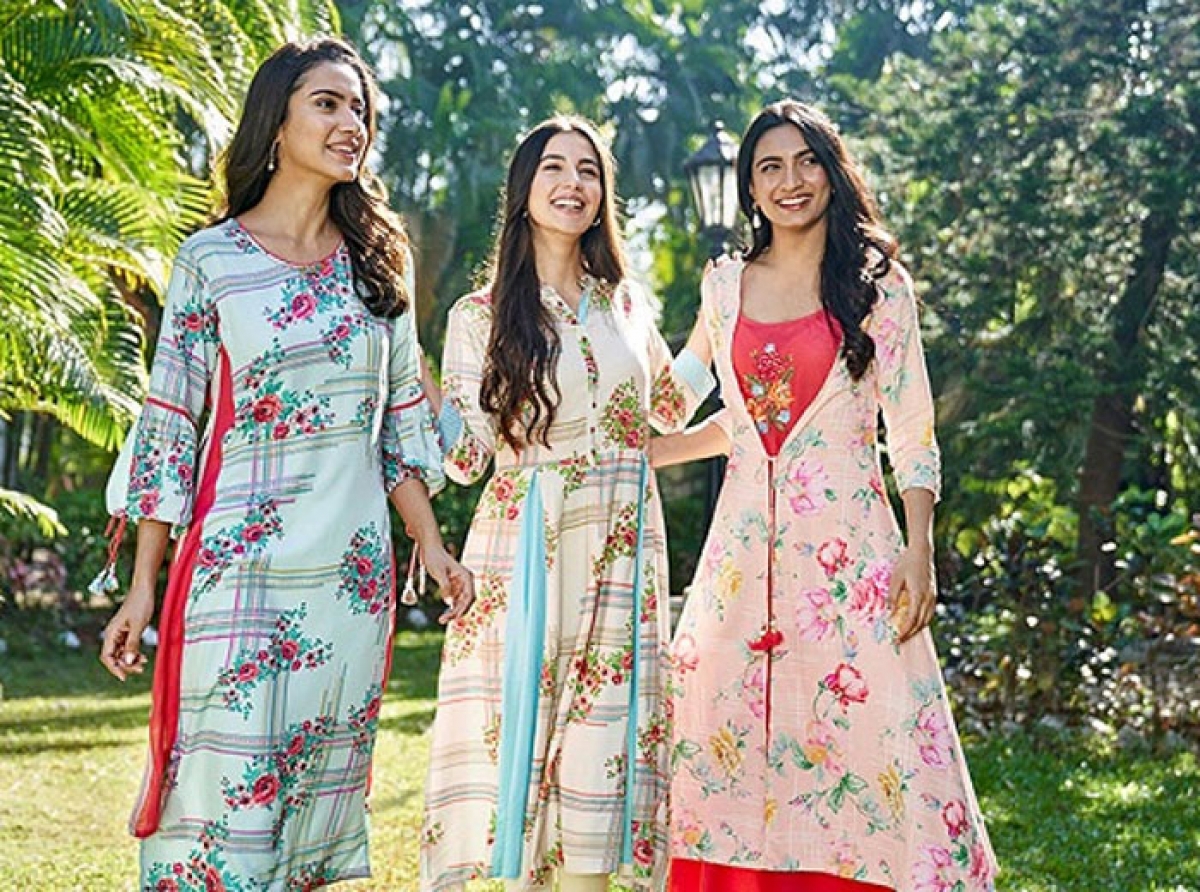 19th August 2021, Mumbai:
Tracing its origins from the Sanskrit word Devi, Shree offers well-priced, comfortable, everyday ethnic wear for woman. The brand from New Delhi-based ethnic wear manufacturer and distributor SHR Lifestyle is offering 'Khuski ke 100 bahane', their latest A/W'21 collection. Sandeep Kapoor, Chairman and Managing Director, elaborates on the brand's upcoming collection and future plans.
What is your new collection?
Titled 'Khuski ke 100 bahane', our A/W'21 collection is the festive collection from Shree celebrates life's happy moments amid uncertain times. It offers a mix of handmade pre-festive, semi-festive and festive ranges. Inspired by togetherness, nature and hope, the collection reflects the positivity created by increased vaccinations in consumers' minds. The silhouettes are a mix of plain and festive outfits with minimal embellishments like Kanchan and Philauri ranges. The Kantha Katha range popularizes popular stitches of the fashion industry.
What are your product categories?
We offer kurtis and kurtas, ethnic sets, salwar kameez dupatta sets, tunics, dresses and bottoms. We plan to venture into the ready-to-stitch category.
What are the key fabric trends for the season?
We primarily focus on skin-friendly and comfortable fabrics. The most preferred fabric is cotton. However, we also offer outfits in rayon, blends of cotton and polyester, blends of polyester and silk, etc. The prints on these fabrics are a fusion of geometric with floral, ornamental and geometric designs. We also merge ornamental motifs with geometric prints. Our color palette is pastel, white and subtle hues.
Elaborate on your retail network.
We are primarily operational in Northern Indian cities like New Delhi and Punjab. Our first store opened in New Delhi, in 2015. Currently, we have 95 stores spanning 50,000 sq ft pan India. We aim to take our store count to 200 in the next two years. We also have a strong online presence through our web portal www.shreelifestyle.com
We aggressively promote this website on all offline channels. It is not only user-friendly but also easily accessible, and responsive.
Are you planning any changes in your business model post COVID?
The pandemic has significantly altered consumers' behavior. There is greater inclination towards online shopping. To cater to changing requirements, we are exploring e-commerce platforms, store-to-door deliveries, kiosks, and WhatsApp shopping.
Is your brand working on value engineering to be more realistic in present times?
Since inception, we have offer complete value for money options to our consumers. The minor details in our garments such as pockets, side locks and safety stitches, help maximize their value. Most of our garments are made with natural, breathable fabrics like LIVA, cotton, rayon, etc, making them easy to wear and versatile. These garments are low to maintain and can be easily washed at home.
What are your future plans?
We aim to expand into the Tier III, IV and V cities towns of India
TOP 5: