The creation of the CMAI Arbitration Cell will be beneficial to the Indian business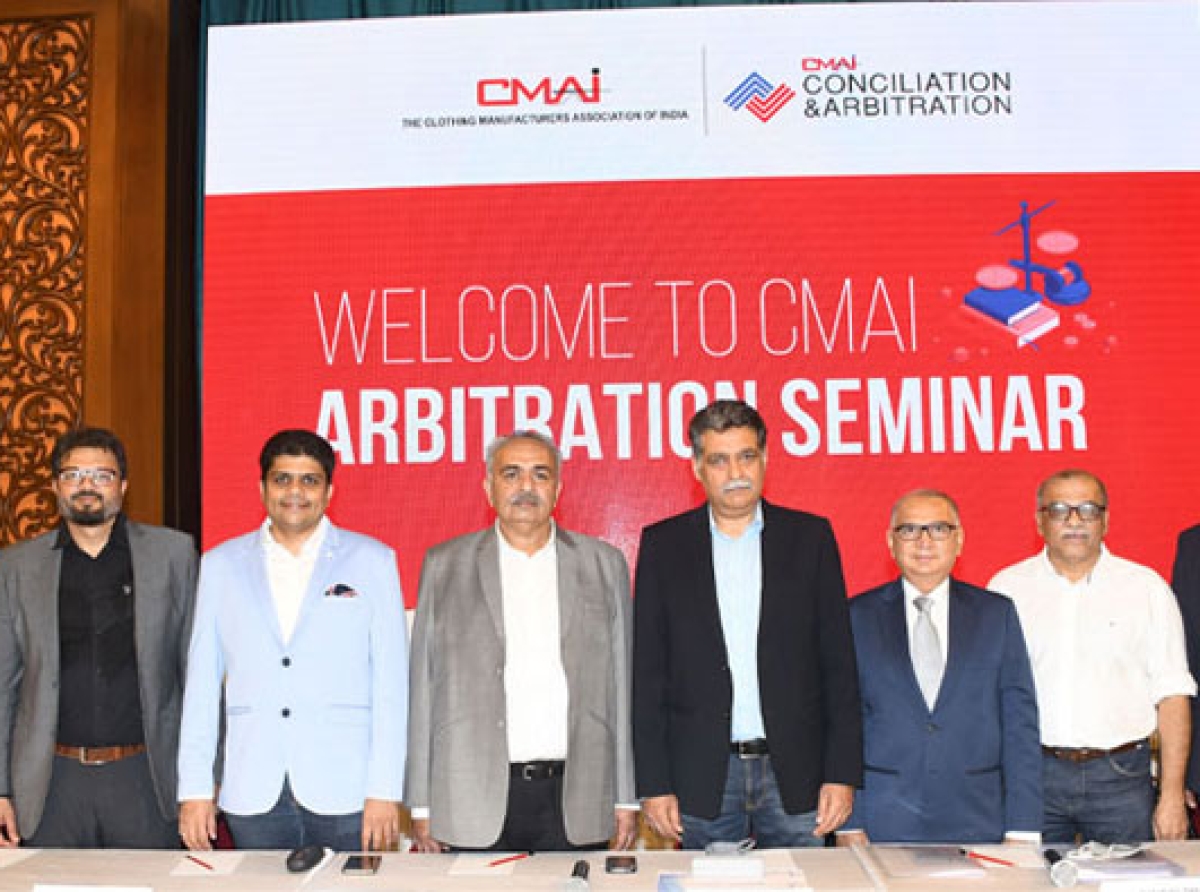 26 November 2021, Mumbai:
The Clothing Manufacturers Association of India (CMAI) has inaugurated the CMAI's Arbitration Cell, which is one of the organization's most essential and significant new projects.
While CMAI has been assisting its members with Conciliation and Mediation for numerous years, the creation of an Arbitration Award will provide the winner with significantly greater legal strength.
The group stated in a statement that India's domestic garment sector has long been hampered by long loan periods, which are frequently accompanied by unjust and arbitrary returns of items, deductions when making payments, and arm-twisting of micro and small producers.
The panel of Arbitrators will comprise significant members of the business with impeccable credentials, legal luminaries, and persons of high respect, according to Rajesh Masand, President, CMAI. Members of other trade groups from throughout the country will also be on the panel.
The entire market size in the Indian domestic market is estimated to be close to 6.5 lakh crore. Even if a minuscule proportion of 1% was used to estimate the amount of contested, delayed, or refused payments, the total would be staggering: $6,500 crore. This emphasizes the importance of a fast, efficient, and cost-effective system for resolving such conflicts and complaints.
"Unfortunately, current legal systems make legal action prohibitively expensive, time-consuming, and frequently ineffectual. This is why, throughout the world, arbitration is being used to resolve business disputes in a cost-effective and timely way, while also providing the necessary objectivity, professionalism, and subject expertise in the process," according to CMAI.
Following in the footsteps of this growing trend, CMAI inaugurated its Arbitration Cell, which promises to give invaluable help to industry members, primarily MSME manufacturers, while continuing its informal conciliation procedure.
CMAI's Arbitration Rules and Regulations were developed with industry standards in mind while also ensuring justice and equity for all stakeholders. Shaunak Thakker, a lawyer and Fellow of the UK Arbitrators, emphasized the value of arbitration and praised CMAI for incorporating it into their work. In another development, the CMAI debuted its CMAI Membership Card, which gives CMAI members access to a variety of advantages and discounts from around 25 of the country's biggest brands and stores.
Dear Reader, we at DFU Publications are committed to providing the latest news updates on trade development and insights, to keep our readers informed. Stay tuned. Subscribe to our newsletter.
Daily News:
1. Flipkart, an Indian e-commerce company, collaborates with PUMA on the '1DER' line, which features batsman KL Rahul
2. Consumers will determine growth of sustainable fashion e-comm in India
3. Myntra to offer 1 mn styles from about 7,000 brands at the 'Big Fashion Festival'
4. Maharashtra government honors VIP as 'Best Innerwear Brand' for 2021-22
5. Nike strengthens retail presences with new store at DLF Mall of India,Noida