ITME Africa & M.E.: Nov 30-2nd Dec, 2023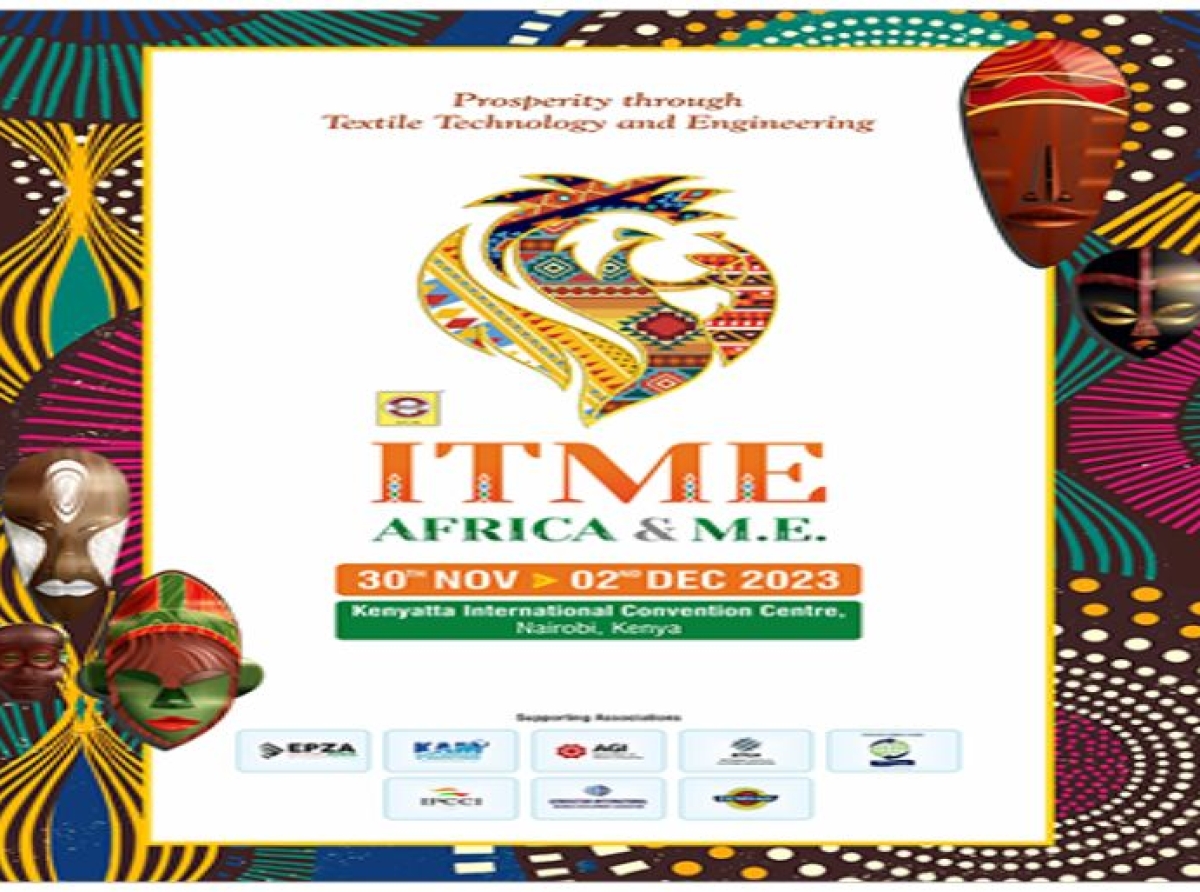 01 April 2023, Mumbai
The 2nd edition of ITME Africa & M.E. will be held at the Kenyatta International Convention Centre in Nairobi, Kenya, from November 30th to December 2nd, 2023.
With the theme of "Prosperity through Textile Technology & Engineering," this exclusive business event offers a unique gateway to the emerging textile industry of the African continent and the Middle East.
ITME Africa & M.E. 2023 catalyzes transforming the textile industry of Africa and the Middle East in the coming decades.
By providing unlimited opportunities for business, sourcing, collaboration, and investment in the textile, textile engineering, ancillary, and allied industries, this event aims to drive growth and prosperity throughout the region.