Shoppers Stop Celebrates Durga Pujo with New Campaign and Decorated Stores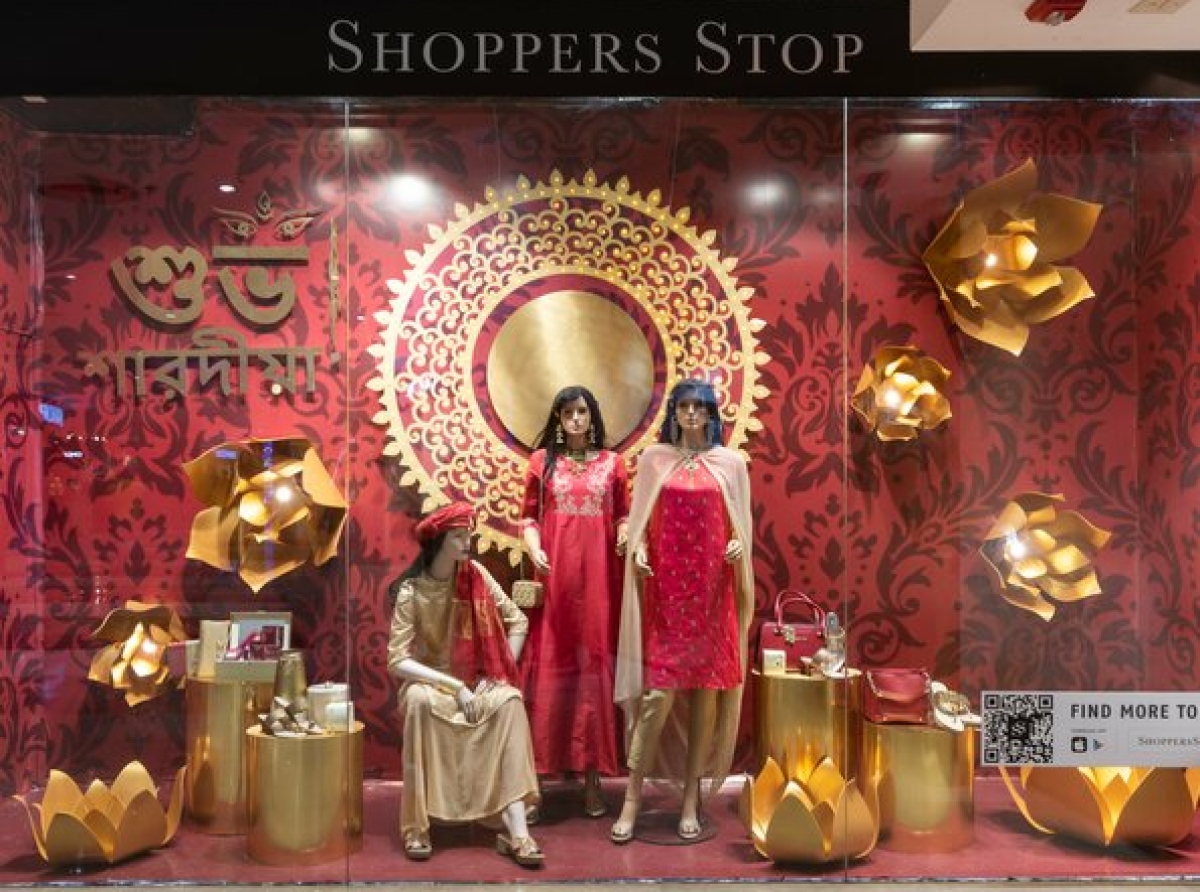 21 September 2023, Mumbai
Saajer Utsav Campaign
Shoppers Stop has unveiled its latest campaign, Saajer Utsav, which highlights Pujo's recognition as an Intangible Cultural Heritage of Humanity by UNESCO in 2021.
The campaign acknowledges the remarkable contributions made by every person to make this celebration grand, whether those creating magnificent pandals or embellishing their homes, playing the dhak, or prepping up for the yummy poojo delicacies.
Decorated Stores
Shoppers Stop stores are decked up like Pujo pandals, with traditional flowers and radiant lights immersing customers in the true essence of Pujo.
Customers can also enjoy a variety of events and entertainment in stores, as well as an array of exclusive and festive collections of trendy fashionwear, beauty, free makeovers, great deals, and more. Personal shoppers are always ready to help customers find the perfect outfit for the occasion.
On the high
Customer Care Associate and Chief of Marketing & Communication at Shoppers Stop, Shwetal Basu, shared her sentiments regarding this campaign, saying:
"This campaign holds a special place in my heart, as Pujo has always held great significance for me. We are all set to give an enhanced shopping experience to our customers.
Our stores and windows are adorned with traditional flowers and radiant lights, immersing our customers in the true essence of Pujo. With this campaign, we extend our heartfelt gratitude to all those who contribute to making this festival a visually stunning and joyous celebration."
Ready to go; Shoppers Stop is gearing up to ensure the residents look their festive best as the entire city is getting ready to celebrate the festival.
Saajer Utsav promises to be a celebration like no other, creating unforgettable memories and moments to cherish.