Confederation of Indian Textile Industry (CITI) re-elects, T. Rajkumar as Chairman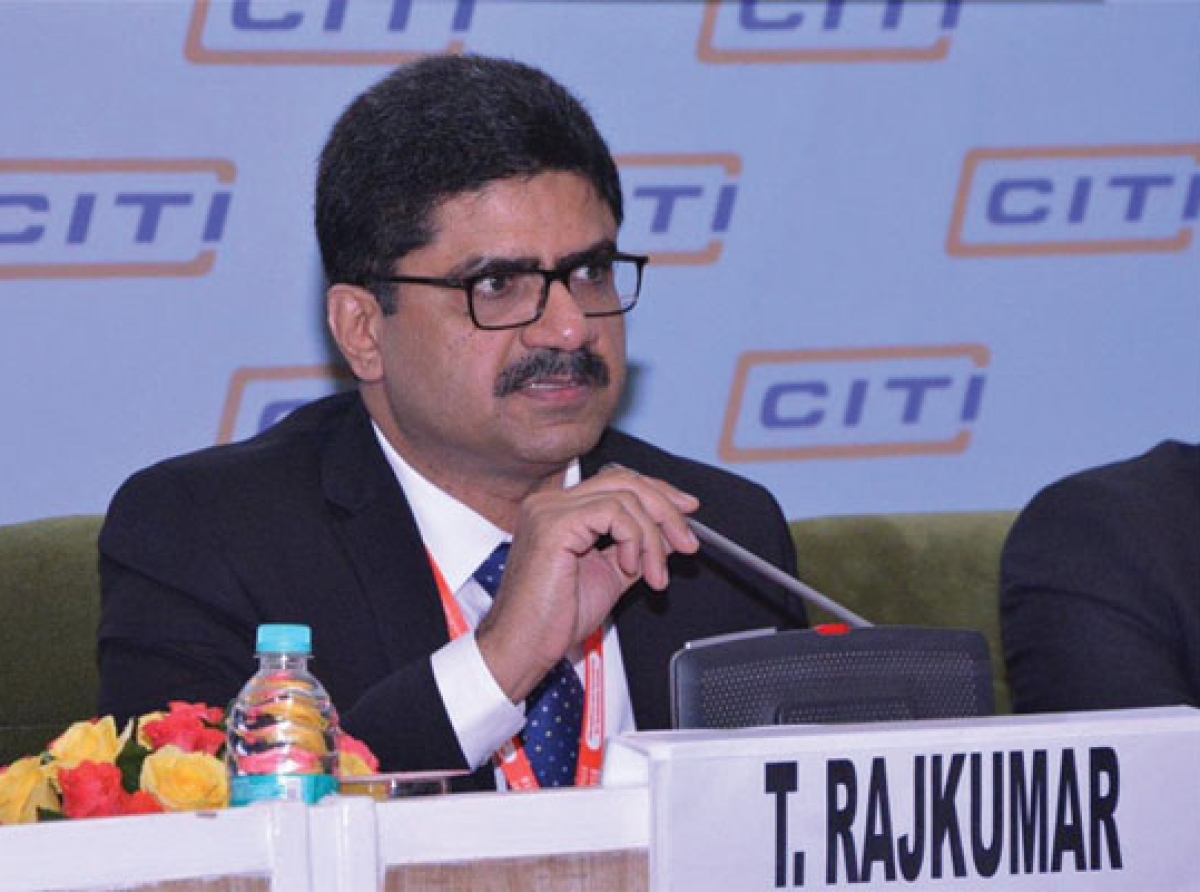 16 December 2021, Mumbai:
T. Rajkumar, Chairman of Kerala's Sri Mahasakthi Mills Limited and Tamil Nadu's Foundation One Infrastructures Pvt Ltd, has been re-elected as Chairman of the Confederation of Indian Textile Industry (CITI). The Indian textile and garment industry's primary industrial chamber is CITI. T. Rajkumar is the Chairman of the Textile Sector Skill Council (TSC) and a Director of the National Skill Development Corporation.
He is involved with a number of organizations and trade associations (NSDC). Rakesh Mehra of Mumbai-based Banswara Syntex Ltd. has been named Deputy Chairman.
Since 2018, he has served as the President of the Indian Spinners Association (ISA), a Mumbai-based organization of MMF Yarn Spinners. Vice-Chairman Ashwin Chandran, CMD of Prescot Meridien Limited, was chosen.
From 2019 to 2021, he served as Chairman of the Southern India Mills' Association (SIMA) in Coimbatore for two years. The 63rd Annual General Meeting of CITI, which represents the whole textile value chain through its key regional and industry associations and 18 significant corporate members, was held.
T. Rajkumar, speaking at the AGM, stated that the Indian textile and clothing industry will go a long way toward meeting the ambitious goal of increasing the textile industry's size to US$ 350 billion by 2025-26, including US$ 100 billion in exports, as well as the target of US$ 44 billion in textile product exports by 2021-22.
Dear Reader, we at DFU Publications are committed to providing the latest news updates on trade development and insights, to keep our readers informed. Stay tuned. Subscribe to our newsletter.
DAILY NEWS: