Prioritising Nature and People in Business to Create Measurable Impacts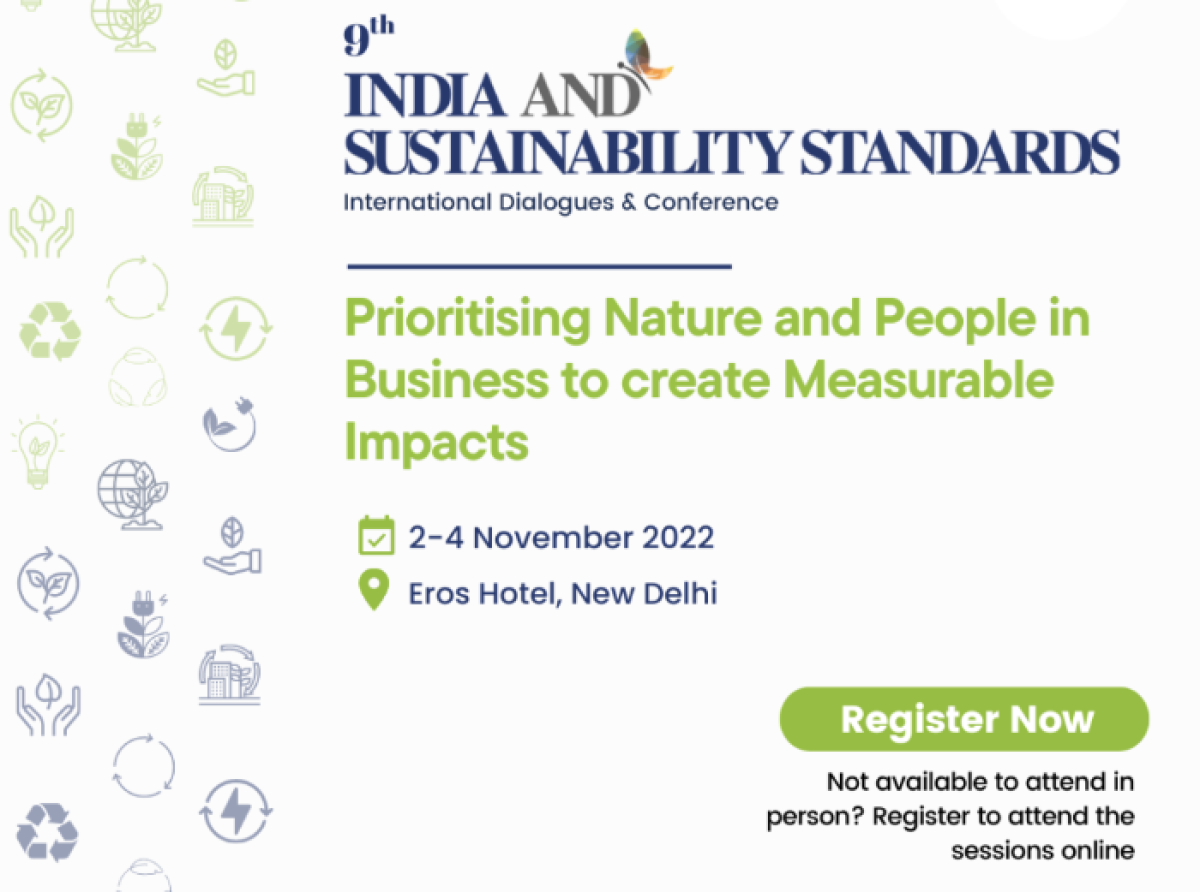 22 October 2022, Mumbai:
India and Sustainability Standards (ISS2022): International Dialogues and Conference 2 - 4 November 2022 | Eros Hotel, New Delhi (Hybrid).
Over the years the conference has been a successful platform in incorporating leading voices from various sectors in order to strengthen the discourse on sustainable business in India. Last year, ISS saw over 850 attendees and over 50 partners ranging from policymakers and civil society representatives to leaders of the industry.
The broad structure of the conference this year will be like the preceding years – (i) Inaugural Day on 2nd  November comprising an Inaugural Session and High-level Plenaries, followed by (ii) Sectoral and Thematic Parallel Sessions on 3rd  and 4th  November. 
The objective of this flagship event is to bring together multiple stakeholders in the sustainability ecosystem.